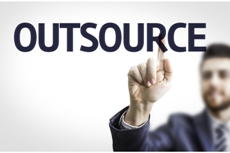 When you decide the time is right to start your own business, there are many factors and areas you need to consider. Will you run your company from your own home? Will you take on staff at first? How will you fund the business to begin with?
You could spend a considerable amount of time working everything out before your business takes off. And rightly so. If you do not think things through thoroughly, you could run into major problems once you have already started operating. So it is better to iron out any potential problems before you get started with your company.
One way to ensure you don't run into any initial problems is to outsource certain areas of your business. This is an especially good idea if you are starting out as a sole trader. When you are running a business on your own, you will have a lot to on your plate, which could lead to a lot of stress. So rather than have to think about a lot of extra administrative tasks, you'll be better off outsourcing these tasks to a virtual assistant.
What is a virtual assistant? They are freelancers who work for companies and specialize in different areas. There are many benefits of hiring freelancers rather than full-time staff. Mainly to do with money. You won't have to pay contractors sick leave, holiday pay or provide them insurance. And it also saves a lot of office space!